Questions You Need To Ask Before Hiring Themesfinity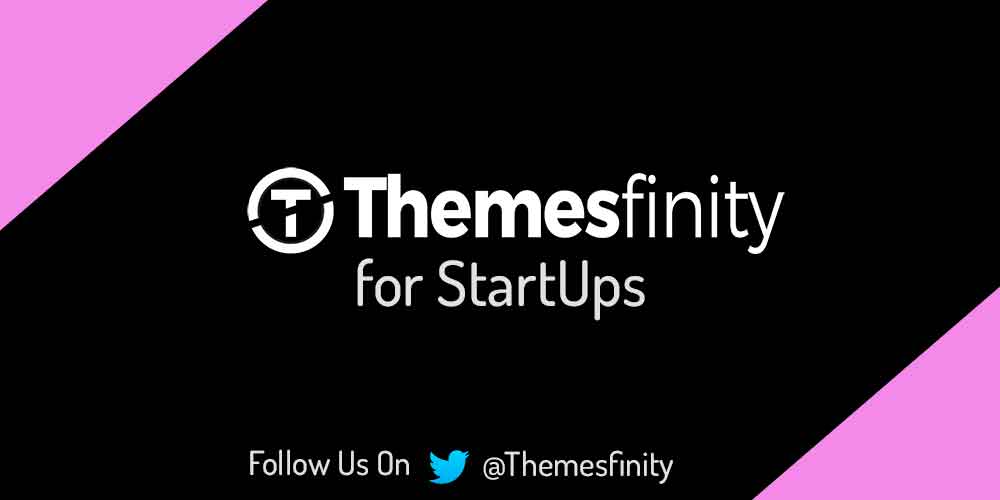 As a Founder of Themesfinity i truly understand that it's really a difficult task to hire a WordPress development agency to build your next project using WordPress which will be time consuming and resource intensive. So here in this blog i will be covering up on few questions that you need to ask us before you hire us for your next WordPress project and how we will help you & solve your probelms with our solutions.
Currently, if you're planning to to choose someone to develop your business/product's website using WordPress then you should choose us and this post is absolutely right path for you. Yes i know still there is huge demand for WordPress and at the same time the number of freelance developer and development agencies have also significantly increased and it will be difficult for anyone to choose the right kind of agency. With the help of this few questions you can easily bank on us and we can make sure we can be the right partner for you.
01. How experienced your developers are?
Truly this is a good question to be asked for us or to any agency and this will give you an idea on how your website/product will be developed and level of quality that you get. More the experience of our developers means you get more value & quality to your project and it gives the accomplishments of Themesfinity. We're into this business since 2013 and i myself started playing in WordPress during the same time and where as our developers is having health experience in WP development. As of today our team is having 18 years of WordPress development experience combined (4 developers). I guess this would put a real smile on your face by counting on our experience.
02. Could you show your recent projects that you have completed?
Yes this is another key question to be asked before you choose us as you should have all the rights to see all our project that we have done so far and this will give you a clue on how your project will be handled, how your project will look-a-like. This will give you the insight, pros & cons on your project.
03. How do you proceed towards our project and what methodologies do you adopt?
You should know how your project will be handled and what are the step that do we take before we deliver it to you. We all get started from your business/project analysis to your project prototype/wire-framing to a project development & testing stage to the final project delivery. It's not just limited to this things even we would be sharing the details on what technology stacks that do we to build your project with clean defined project milestone and what else? Oh yeah total time & cost to develop your WP project.
04. What would be the total cost & time duration to complete my project?
This is one of the hardest question to be answer and this is the most frequent question that i keep getting quite often. Well it all depends on the type of project (like is it a small business website or eCommerce website or magazine or portfolio site), scope of the project like how complex functions you want it on your project, your project budget allocation, total time that it takes to complete your project. We really consider few elements that will be factored into a well through out estimate including
a. initial project planning
b. site build and revision rounds
c. hosting
d. maintenance
So to come up with precise cost of project i insist that every singe interaction with the client is important for us and for them and it helps Themesfinity to learn more about the client and the project that Themesfinity is working on. So in straight way if i want to answer is that we usually charge from $1000 to $100,000 or even $500,000 again it all depends on your requirements. I know in generally the client will be always up with bit lesser budget for their project.
So about the time duration to complete your project is depend on how small or big is your project and the level of project complex functions to be adopted in your project. By the way we will be guide you on your project timeline which will clearly define on what elements and on time we will be finishing it up. So there's nothing to worry about it.
So come to us and talk to us all about you, your business, your project plan & roadmap to come up with the accurate cost of project.
05. Where my site is going to be hosted on?
This is darn critical part of your business/service/product website and this is where your business get success or failure as this will be having a lot of hidden complexities. As we have good amount of experience in WordPress and with different web hosting firms and we're up with more web hosting firms that we really enjoy working with them and we ensure you that we put your site on the right hosting firm so that our client site remains safe & with
no-downtime. While choosing the right hosting for your website we consider various things including the size of your website (and room/space for further site expansion in the near future), how much traffic does your site will be expecting to get and can the web host will be able to handle it. Whether your site will be put on shared hosting or VPS or on dedicated server and the final thing to consider is the cost of hosting and here we try to put your site on hosting server that might cost you bit extra just to get a far better server & much better tool sets to manage your WP site. We ensure that your business & your site both will stay healthy in the long-run of your business. We make ensure you that we won't host your site on cheap/low-cost server or hosting companies which often comes with lots of downsides including security vulnerabilities, performance issues & the additional cost included with lack of development tools.
06. How are our WordPress site updates will be handled out?
WordPress needs to be constantly updated, needs to take a regular backups and maintains it on time-in and time-out. In generally we give an open option to a client to choose on how often your site needs to be backed up (daily, weekly & monthly) it depends on the pricing that we agree. Your WordPress will be automatically updated quite regularly along with your site themes and the plugins that is related to your site. If your site theme and plugin is from third-party developers then it'll be updated when they push their updates. We offer a clean and simple contracts to to updates, maintain & backups of your website. Nothing to worry your site will upto date and no need to worry about it. We got you covered.
07. Who will be taking care of our website's content part (will it be client-side or copy-writers)?
Well it can done by either one if you have a good internal writers then you can go ahead and get us your content or else we will take care of it for you by hiring copy-writers for extra-cost. While we do design & development part the copy-writer will be writing a content.
08. What is the point of contact with your development agency?
We make things quite easy and simple for you and for by ourselves and we have a right person who will serve as a point of contact for you from early planning stage of your project till the day your site goes LIVE and then even after going LIVE. Just we need one right person from your end who could be in point of contact with us through out the project and the communication could happen on several communication tools including emails, via Twitter & Facebook and it can happen on Slack as well and yes even we do it in our support forum. We make ensure you that we keep your communication well organized.
09. One question that we ask you is that what you want to achieve with your website?
Everyone needs a website today and everyone needs to know why do they want site and for what purpose.
Yes what do you want out of it? what's your goal? who is your audience? and this are question that we ask you and we need answer for this. Sit down yourself and try to get an accurate answer to this question which will help us on to develop your WP site much better. List out the thing that where your customers will focus on it. We just don't want your site to be in confusion state for your visitors. Your prompt answer will help us to organize your website layout & it's content in the right way. We at Themesfinity can help you think more strategically.