Managed WordPress Hosting In A Nutshell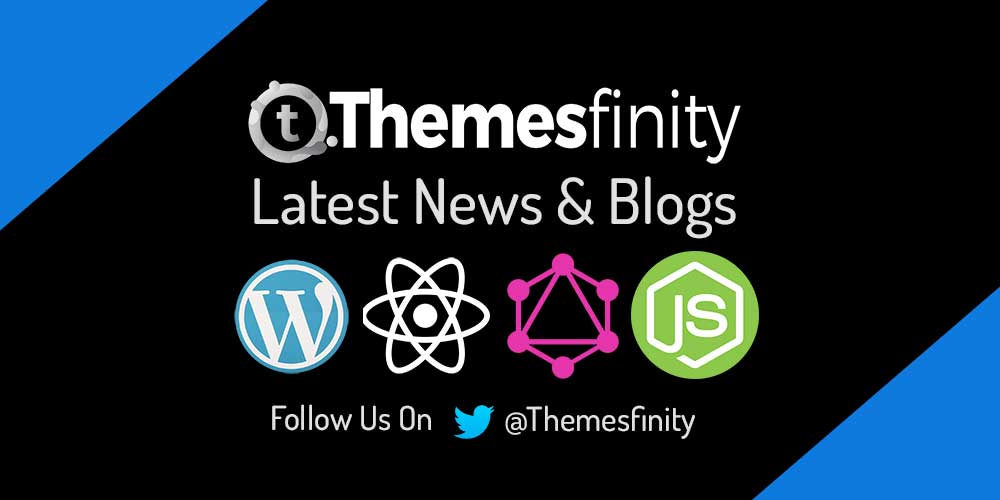 Hey y'all now i'm back with a new post which i was supposed to publish it way back in the month of July and was completely backed up in a client project and still it's not completed yet. I just made some time for myself to publish this post for you and this time it's all about "Managed WordPress Hosting". This post will cover up on what it is all about, what are the pros & cons of it, when you should use it and who are all providing this service? So let's begin with it.
When it comes to WordPress it all starts from choosing the right hosting service for your website. You might ask me why this is so important for your site and my answer is that this is where your WordPress site will be hosted on and serving your valuable content to your users or customers. This is where everything starts like performance of your site, security, uptime/downtime, taking & storing your backups and your budget. Yes it all counts. And trust me we have been building WordPress sites since 2014 and know the pain of choosing the right host for your site. Well in the World of web hosting we have different types of hosting services are available to choose one for you like the shared hosting (which is quite economical as it starts from as low as $3/month), VPS hosting (you often have to take care of all the technical aspects of managing your site yourself or hire someone who can do it for you), dedicated hosting, cloud hosting and managed hosting (bit expensive compared to shared hosting). So now it all depends on what kind of site do you have, how big it is, how many visitors will be visiting your site, is your site is WooCommerce powered, what is your budget for hosting, are you really worried about your site's security & performance and this are the question that you need to ask yourself while choosing the right hosting service for your site. As i can say you'll get what you pay for. Like in shared hosting you pay around $3/month and you end up managing your site by all yourself and there will be no intervention from the host and your site will be clubbed with other many more websites and if your pay around $30/month and you go with either Kinsta or WP Engine then they take care of all technical aspects of your site with World-class support.
Managed WordPress Hosting: What It Is?
It's super easy to explain you about it and what it is all about. In managed WordPress hosting service all the technical aspects of your website will be taken care by the host itself including updates & backups of your site, they take care of security by protecting your site from DDoS or from malware threats, they take care of your site's speed & performance as managed WordPress hosting services are all well tuned and optimized just for WordPress.
This service is been here for quite sometime and it's getting better and more popular as it helps you to concentrate more on delivering the great content for your users rather than maintaining your site, doing updates & backups and all other stuffs which you can't afford to do it. This service will be a cake-walk for you compared to any other hosting services like shared or VPS-hosting.
Well in one sentence i can easily tell you that managed WordPress hosting is like having your own in-house team of WordPress experts and it ensures your site runs smoothly.
The Benefits of Managed WordPress Hosting
A. UPDATES & BACKUPS
Well as the name "managed" itself suggest that everything is managed by hosting company and talking about the benefits is huge. The first major concern for any user is to do the regular updating WordPress core and taking the regular backups of your site and the question is how many people do it frequently and what strategy do they use particularly when it comes to taking the backups. For many users they need to invest huge amount of time and may be sometimes resources as well and to reduce your stress this is where managed WordPress hosting comes into play by automating all your updates & backups easily and they'll cut down your worry times.
B. PERFORMANCE
So coming to the second biggest benefit of choosing this service is the performance and speed of your website. Yes by choosing this service your site will perform quite dramatically as their servers are well-tuned and optimized for WordPress itself. Other benefits with it you gonna get better ranking in Google's search results as you know that Google loves faster loading sites and your users as well and this leads to lower bounce rates and increase in more conversions. Here as i know major managed hosting companies implement server-level caching or full page caching and you don't need to scratch your head on what caching plugins should you pick, They just do it for you.
C. SECURITY
Third most important benefits is security and this is very important stuff to consider for your site. As we all know that WordPress is one of the most popular open source platform and today 32% of all the websites are powered with this powerful CMS. So here, managed WordPress hosting plays a crucial role in securing your sites by hardening their platform to protect sites from DDoS, brute-force attacks and malware injection and still if in case your site got hacked then the host will fix it for you probably at no cost. In generally all of the managed WordPress hosting infrastructure are powered by robust firewall and CDN (Content Delivery Network).
D. AVAILABILITY & UPTIME
Fourth benefit that managed WordPress hosting solution gives your site a super high-availability and constant uptime which is crucial for any website as it empower your brand reputation, helps you to increase more RoI, reduces more number of bounce rte and your site will be highly engaged with your users. With managed WordPress hosting solution you'll be pretty sure to get the maximum uptime even if there is a hardware failure, or drastic changes in weather or even longer power outages.
E. SUPPORT
Fifth super benefits of choosing this solution is the level of support from the host. Yes with this hosting service you get faster response from the support team who are well-versed with WordPress and all of them are well-trained by the host and they just don't provide support for WordPress but they do have deep knowledge about their servers, about MySQL and PHP as well. So it means they can help you troubleshoot issues at every level of your website's software stack and the ability to fix minor issues before they become major problems.
F. SCALABILITY
Is your business growing faster. Do you have any plans to run popular endorse on your website. Are you in the mood of scaling your website like turning into attract more visitors to your site which means more traffic to your site. Compared to shared hosting you can easily scale your website automatically to serve hundreds of thousands of simultaneous visitors in managed WordPress hosting solution and avoid to see this dreaded error "Error Establishing a Database Connection" message. In shared hosting you can't scale your website and it can't handle heavy or some unexpected traffic which leads to crash down your website and end up having lost sales, lost customers and lost brand reputation. This is where managed WordPress hosting solution comes to scale your site and avoid the unexpected bad results.
The non-benefits of it
The first major concern or cons while choosing managed WordPress hosting is the price as i earlier said that it's quite more expensive than shared hosting. Managed WordPress hosting cost could be in the range of $3.95 to higher side of $2000 and valuable solutions plan are priced bit higher to $30 from WP Engine and Kinsta. You might ask me why the price is so high and my answer is very simple then manage your WordPress site completely and automatically. But this gives you the value for money.
Another concern or con is that managed WordPress hosting solutions comes with lots of limitations when it comes to choosing the plugins. Here you simply can't use caching plugins as their server will handle the caching very well and apart from that you'll get somewhat lesser control due to technical aspects and apart from all this there is no such cons into it.
My Conclusion
When it comes to WordPress, the most efficient and secure way to host a website is through Managed hosting for WordPress. Although some hosts and their plans can be a bit costly, it will certainly pay off. Suitable for commercial and business purposes, you can also use managed hosting for your personal site if you are willing to invest on your website to make it worthy.
While we discussed the pros and cons of Managed WordPress hosting, we have certainly cleared any doubt on the topic. But if you still have any confusions, feel free to leave a query down below in the comment section. We hope this post has helped you to find the perfect hosting site to match your unique taste and requirement. But if you are looking for other types of hosting services, here are some of our other hosting service listings!