How To Choose A WordPress Theme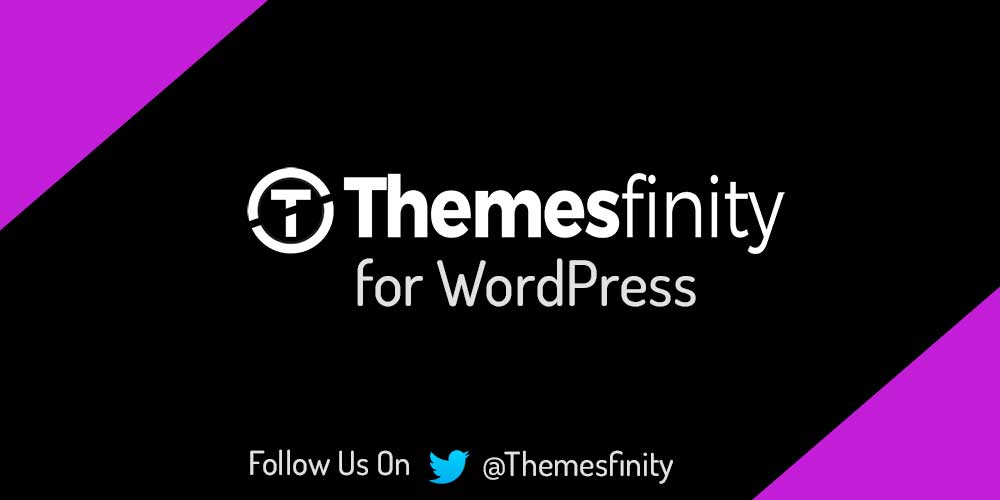 Hey guys i'm back here after quite some days after winding up my work and during those times i used to
get lot of mails asking on how one can choose the right WordPress theme from the marketplace. Even i'm one among many guys who thought about this when we're all new to this stuffs and asking for help from others in choosing the right theme. Then i really give my thought on it and help other to choose their right theme and started to dig myself into this blog.
Now as you can see there are so many themes are available in so many marketplace in terms of free and premium themes to choose one for and again it'll be divided into so many categories or verticals including themes for blogging, magazine, portfolio, corporate, landing page, healthcare, crowdfunding, non-profit and so on. As the day goes on you witness the new themes keep coming in and makes it difficult to choose the right theme as you get too many options to look into for.
So before you buy a right or a dream theme one for you then you should make sure that why you need the theme and for what purpose you want to use the theme and what kind of features or functions you're looking for. So let's get into those three questions and get answered for it so that you can get a better idea to choose the theme for you.
WHY YOU NEED THE THEME?
Well it's always better to ask yourself that why you need a theme and the answer is pretty simple that you need a theme to use it for your website where you'll showcasing your business, content, images, videos and lot other stuffs isn't it. So by this time you got the answer for this question.
FOR WHAT PURPOSE YOU WANT TO USE THE THEME?
This is really crucial and very important question to be asked for yourself and it'll help you to choose the right theme for you. Yes, for what purpose you need the theme and there are so many types of themes are available from persoanl blogging theme to portfolio theme to corporate theme to social networking theme to eCommerce theme and now you're the one to choose for what purpose you want the theme. Even you can use theme for multi-purpose where you can use that for different uses like writing blog, showcasing the portfolio & about your business. Figure it out exactly for what you want. If you're looking for a theme for your eCommerce store then you can search for an eCommerce site and not other set of themes right and that saves you a lot of time. So in eCommerce again ypu'll have to choose a different theme for different platform including WooCommerce, Shopify, Magento, PrestaShop themes for that particualr platforms. So always first choose for what purpose and then narrow it down to the platforms and you're almost on. Do the same thing to blogging & other stuffs.
WHAT FEATURES & FUNCTIONS YOU'RE LOOKING FOR?
So this is yet another step towards choosing the theme one for you and now by this time you know why you need a theme and for what purpose you want to use the theme right and now let's take a ride to this question and let's find how this will help you to choose the theme. There are so many themes for every single categories and all the themes comes with tons of features, functions, plugins and so on. Theme comes with features like adding premium sliders in the theme such as Slider Revolution, Layer Slider & so on and then comes with different flavours of icons including Font Awesome, Glyphicons from Bootstrap, MoonIcon and so on, then some them provides you a lot of transition & animation with parallax scrolling effects so that theme looks awesome and other many functions like even you should consider that some theme comes with bloated functions which you never use and need to be very careful in terms of choosing the theme and what functions does it have and how useful is it for you and how often do you use those functions. You can see a theme that comes with 4-5 different sliders and we all know that we can use one slider and can't use all the rest and it'll slow down the site and eats space and some theme comes with more than 500 fonts and it's looks to c=be a insane really. When it comes to the fonts the best practice is to use maximum two set of fonts and even i'm using two themes in my site and you should too. So make a list of theme features and search the closest or the one sets your criteria and go for it. And look out for how good the theme is for customizable.
NOW WHAT NEXT?
Based on my thought a good WordPress theme design plays a pretty vital role, if it's pleasant, attractive, responsive, loads faster enough then that theme could make visitors to stay on the site and give them enough chance to come back to visit your site again. Try to analyze for yourself based on the theme design and it's layout, whether the theme will be suitable for your brand, vision & business and make sure that theme should give you the higher readability rate. Most of your users or visitors just won't visit your site just because of the overall design or layout, but they visit to find an answer for their question or finding a solution. Even, search engines don't appreciate the uniqueness of design (since they only consider readability and other related aspects), whereas people value a good-looking site, this being important for them even if they might deny it. It's not really viable thing to buy the theme that just looked for whatever you could set your eyes on today. You need to consider your requirement based on theme design, theme layout, responsive, basic SEO, customizing options, light-weight, theme support & updates from the author.
KEEP YOUR HEADS ON
So before you buy a theme just go to the theme page and look out for the number of sales, theme update change log and see what all they have changed to theme fo far and how often do they update, then chaeck out the theme support credibility and make sure that you get a good support & a neat documentation with possible video tutorials and buy the theme. I have seen so many people burnt their fingers by purchasing the theme that never to be updates or sometime no support at all and it get outdated as the days get numbered. Just don't press the panic button right away.
POSSIBLE OTHER HELPFUL POINTS TO CHOOSE YOUR THEME
THEME ACTIVITY:
Always and always do not hesitate to check out the theme activities whether the theme author is keep on pushing update to his theme or not and check out the theme update changelog and note down what all the update the theme received and what bugs have been fixed so far, and check out the theme compatability. This is the prime aspect of any WordPress theme and it should not loose the pace with WordPress core new versions.
EASY THEME INSTALL & SETUP WITH EXTENSIVE DOCUMENTATION
For me this is an important step be considered highly while choosing a WordPress theme for yourself. Many themes have a basic list of parameters. The uncomfortable part about this is the need for involvement with the theme's code or CSS. Always pick the theme that comes with the theme's own admin panel where you could change the header or footer easily. See the theme demo, check out the theme features and it's documentation before you download it. Make sure you understand that the theme is easy to setup and documentaion is easy to follow.
THEME SATISFACTION:
When you have your choice of theme then you should get complete satisfaction after downloading, setting it up and doing some customization like changing the color range of your theme, placement of various theme layouts and so on. Keep eye on every possible element to your own satisfaction and try to maintain the shiny interface of your theme and strong content that you feel highly satisfied.
THEME SHOULD REFLECT THE CONTENT
This is very important when your choosing a theme for your purpose, as you'll be generating revenue, signing up users or selling services and so on. Make sure every element of content should get reflected and see it as yourself in the footsteps of your users and how the content will help your users.
So that's all for now with this blog post and shortly i come with some other stuffs possible and yes still if you find choosing the theme then i or my team will always stands first to help you out to choose a right theme for you and i or Themesfinity is glad to help the community.