How Do We Help Enterprise-Level Clients With WordPress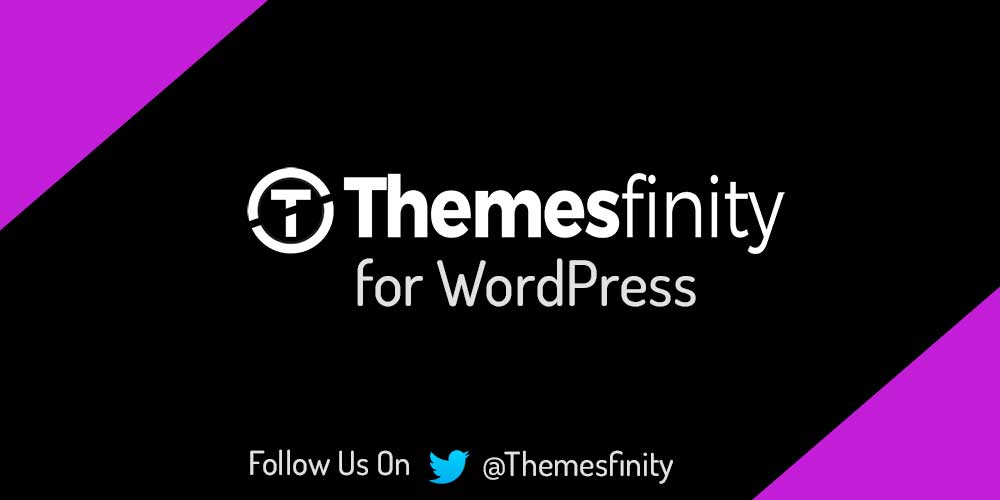 Hey y'all there is no need to introduce anything about WordPress as well know what it is all about, what it can do for users, about it's community and how big it is. So here i don't want to waste your time on it again writing all those things. So let me come straight to the point why i'm writing this blog post.
So we at Themesfinity we just don't work with small clients and we even go extra-step to work with enterprise-level clients by developing a reliable, robust and scalable solutions by using WordPress (hey not to forget that we have a team of ReactJS, VueJS, NodeJS and GraphQL as well) and we're good in it and have a team who understands the demands of enterprise-level clients. Oh wait let me mention about the security measures that we do care for our clients. We give high priority towards the security and performance that really counts and matters.
Okay as we truly know that enterprise-clients really care about their brand, they care about user interface and user experience and with the help of WordPress we can develop a fully functional website or web application and transform your business with a more meaningful web presence. As we're a creative agency and we just don't develop websites or web applications but we do branding, we provide UI/UX solutions for clients and we make the difference with our core services. It means our enterprise-level client will get positive reflect on their brand values, business mission & vision, stakeholders satisfaction, targeted audience and also help you achieve your digital objectives..
After knowing that we or any other WordPress development agency wants to put your enterprise site on WordPress platform then you surely give a think about a lot and will be having more questions such as like are we going to put your site on the wrong platform or is WordPress is the right for my enterprise-level site or we going to burn the investment in thousands of dollars(in 5 to 6 figures) into it and wasting their valuable time into it.
Okay take a seat back and grab your cup of coffee as we have answers to your questions as why we choose WordPress for your enterprise site and how do we help you to make it happen in effective way.
WordPress. But, why WordPress?
As of today, around 29% of the total websites are running on WordPress and sooner it'll approach towards that every 1/3rd of websites will be powered by WordPress and i guess this will happen just after WordPress 5.0 is released which will happen sometime in first half of 2018. i think i'm predicting more aggressive isn't it. So overall more than 65% of CMS-driven websites are powered by WordPress and both the stats clearly shouts that WordPress is the preferred choice. To spice it up more as we all know that WordPress is one of the largest open source project which is highly and regularly updated and maintained the platform & it's infrastructure with the help of large community. As this helps us to scale websites infinitely. Now WordPress has grown into the large ecosystem where users can easily find massive number of themes and plugins and they easily adopts those to their own tastes.
As a WordPress developer we can see that this ecosystem is steadily becoming a solution that demands attention from the large enterprise clients and this will grow and fuel up further. Even the REST API enables developers to programmatically interact with the app in a completely new way. To cut a long story short, WordPress is increasingly an application framework that's ready for enterprise use.
WordPress was focused on scalability, flexibility, usability in the admin panel, making it super easy for clients to pick up and understand. What WordPress really excelled at for us was being an affordable, excellent platform that didn't come with all of the mess and complexity of custom CMS and enterprise-built solutions.
Development & Support
To develop an enterprise level site is not an easy game and it'll be more than tedious task to complete it. In one-short we clearly understand that building & maintaining an enterprise-level site comes with a unique set of challenges. As we know that enterprise site will be having a lot of pages, subsites or multisites and lot of sub-domains and we as developer need to work in a similar scale as what our enterprise clients works and we need to represent it in our work. For this kind of sites or apps we have a team of developers that led by senior engineer who are keen to dedicate & focus themselves towards research & analysis, lot of planning, architecture your website, then writing a clean, robust & highly maintainable code that matters for enterprise site, we do lot of testing and then super launch of your site…B O O M ! ! !.
We as a developer we just don't sit in front of our workstation and using our popular IDE like Visual Studio Code and keep on throwing fancy or any kind of code right into the system. No we just don't do that kind of awful things but we provide neat solution that really matter to you and your brand. We write a super-clean code so that any developer can easily read it and understand the code and we write a code that scales your website and helps in performance and security. We mean it.
We provide total support for enterprise client using various channel as they can easy to reach us on to resolve their queries and we start it by dedicating a manager for each enterprise client and still they can reach us on Twitter or Facebook or even on Slack or then can raise their issue in our Support Forum and we ensure them that we give super high priority to enterprise client all the time. We don't want them to keep on shuffling between different support team just for a small issue.
WordPress Hosting Solution for Enterprise Site
So enterprises WordPress site is just not a website just like any other website and it's not just about "set it and forget it". Enterprise site needs a powerful hosting solution that demands 100% uptime, security, 24/7 monitoring, regular backups & auto-restore strategies, updates, stability and more. This is really where we comes into play to pick the most powerful and robust WordPress hosting solution for your enterprise-level site or apps and yes we know it's not gong to be easy for us to pick one. We carefully tailor a hosting setup for each client based on their project requirements that involves dozens of tools working in harmony to create an optimal hosting and maintenance setup for your site.
And here are some of the points that we highly consider when it comes to choosing the hosting solution for enterprise-level sites for our clients.
Continuous Workflow
This is one of the core-pillar when it comes to picking the host as we know that how enterprise-level site will be complex as it requires lot of involvement from team members that consists of developers, testers and content creators. We look into the solution where we can easily build development, staging and production environments. If we don't have the proper environments then we will be ending up killing lot of our time switching between our environments if we end up getting some errors and it's pretty much sure that larger sites are always having some sort of errors or bugs and we nor our clients don't want to see errors and bugs getting into the production.
Reliable Performance
Performance is all what matter the most for any enterprise-level sites and if we see bit of slow loading then it'll be huge loss for clients and end up loosing users which turns into higher bounce-rate, loss in revenue, it affect your search engine rankings as well. Simply we nor client cannot compromise anything with the performance. So we pick the host which is highly optimized for WordPress sites and with that the host should be smart enough to optimize everything from hardware to database.
Robust Security
Well as we all know that WordPress is one of the largest open source project and the popularity is even huge. By default it'll be favorite for attackers to hack into WordPress site with the help of finding exploits and vulnerabilities. Again here like performance we nor client just cannot neglect when it comes to security for enterprise-level sites or apps. We make sure that the choosen host gives high priority towards security at large for larger sites by providing DDoS protection, hardware based firewalls, continuous monitoring for uptime.
Hassle-free Support
Well for any enterprise-level sites support is all what matters just like security and performance. For the host their priority should be having a robust support system in place for quicker response time by providing fast, round-the-clock and knowledgeable support from the day-one as here we need some WordPress experts sitting to assist with our queries.
Super Scalability
As we all know that enterprise-level site will be having a good amount of traffic and on some occasions there will be huge with unexpected spikes. By choosing the right kind of host which their WordPress platforms are well optimized for better performance and should be capable of handling huge amount of traffic means host should handle anything that comes in their way with absolute stability and without any downtime.
Here we round up just few options that we highly consider this hosting companies who are really fits to host the enterprise site and they have largely been addressed the early concerns over security and data sovereignty:
Microsoft Azure is the next big thing in cloud computing. Azure is basically a cloud computing service provided by Microsoft that can be used to build, deploy and manage applications through a network of Microsoft-owned datacentres. It is basically a collection of many products that include virtual machines, SQL Database, App Service and others. Azure is a complete set of solutions that you'll need while deploying web applications and virtual machines.
Azure platform is really turning the tide in larger enterprises and giving Amazon's AWS to run for their money as the Azure is just getting better and better and attracting more enterprise clients to use their services. Microsoft shows greater strength equally with developers who target large enterprises, and those who target small to medium businesses. However, setting up WordPress on Azure, making it production ready and scaling up requires technical expertise and can be prohibitively complex which our team of developers will take care of it.
Yes surely you heard of this company and one of the leading cloud service provider in the World and trust me still AWS is popular amongst the enterprise clients despite of tech stacks. Well again setting up WordPress on Amazon, making it production ready and scaling up requires lot of technical expertise and can be prohibitively complex one especially for enterprise level site and again here my team will do all the lifting for you.
For WordPress especially enterprise-level site with good amount of traffic, mission-critical we choose this WP Engine and we believe in them when it comes to WordPress and particularly about the security and it's performance. WP Engine knows how WordPress works and they have the perfect blend of infrastructure setup for large WordPress sites. Your sites are protected on a dedicated clustered environment with multi-zone high availability and load-balancing technology. Their enterprise plans also include managed onboarding, account service, and the fastest support response from them..
You might have heard about this guys and straight out-of-the-box Pagely is a completely managed WordPress solution with large networks of sites in mind and specifically it is for WordPress. Pagely is having super-fast server response time, on-demand painless resource scalability, high performance, mission-critical security needs, multi-region redundancy and comes with even more excellent support and it means it is for big business & enterprise-level WordPress websites and apps.
When it comes to managed or enterprise-level hosting then Pagely would be the best pick if you have the sound budget for it as it comes with higher-end pricing and it gives you the performance and security as well.
Maintenance
This is one of the core area where we would like to focus on maintaining an enterprise site and when it comes to the WordPress then it's a concern. In general the best thing we can do to any WordPress site is to take a backup of it (we can do it manually or we have a lot of plugins to automate our backups) and push the updates to the site. But this is not in the case of enterprise sites as we need to keep an eye open to make sure the site keeps working smoothly as client wants. Conflicts are pretty rare but in an enterprise-context, a key feature failing could mean serious lost revenue or at a minimum a black eye on the brand reputation. We want to always improve your experience working on our WordPress maintenance services so you can mainly focus on your enterprise expansion and your marketing tools and we run the difficult part.
Security & Scalability
More and more large enterprises are adopting WordPress for it's security as WordPress developers are constantly updating the engine's code base and applying security patches, as part of routine maintenance. Code review is one of the strongest indicators of a platform's security. As an open source platform, WordPress is extensively reviewed and security issues are typically discovered very quickly and resolve it even quicker. We are well aware of the security issues that might occur in an enterprise site and we will be prepared for it by adopting the security methodologies to secure your site and our first step of security is by choosing the hosting company to host your site. We carefully choose the hosting setup, so you'll want to be sure to select a host whose server stack and architecture are designed for WordPress enterprise website hosting.
Conclusion
Now it's pretty common to see that more and more clients are choosing WordPress for enterprise level sites/apps and most of the times this powerful platform has proven to be able to accommodate the specific needs of large-scale and complex sites. And this will continue in the near future.