Having A Website Is Not An Expense, It's An Investment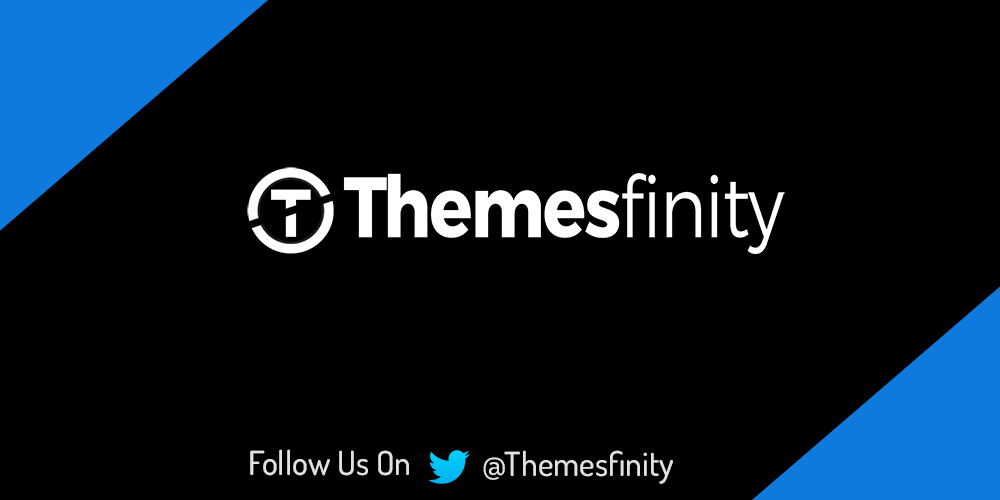 We all know how important is having a website for your business in today's world of internet and day-to-day most of the business are really going online and make their strong presence. We're living in the world of heavy competition and every business/organization will be thriving to outpace their competitors within their niche. Having website is the index of your own business and symbol of professionalism. So if any of the business doesn't have website then this is the time to have it and you should be talking to web designing agency like us Themesfinity and we take your brand online.
WHY WEBSITE IS NOT AN EXPENSE, IT'S AN INVESTMENT?
Everyday i keep meeting different clients via online or personally meeting at their office to approach them to have
website for their business or services that they're into and i used to talk to them and try to make them understand
why should you have? The first thing they ask me is that "What would be the cost?' and this question clearly states
that what expense should i bear to have a website, isn't it.
So first thing first having website is not an expense, but you're investing money to have a website that helps your
business to go online and reach your audience in quicker time and it works for you 24X7X365 just like an emplyoee
and even more than many employees together and keeps interacting with your audience during holidays. It's the powerful marketing tool to showcase your products, services, solving your customers problems, interacting with your audience, selling your products or services, build a community, running offers, and so on. Having websites with powerful & problem solving contents can take the place of more costly traditional marketing media.
Today you invest to have a website that works for you and tomorrow you will be in the position to get the better RoI from the website if you invest your money in wiser and more proper way and this where we at Themesfinity comes into play. It's not just putting your money to have a website for the name sake and forget it forever without churning out your content to keep your audience updates. Don't do it in this fashion and we consider it to take it more serious.
CAN SMALL BUSINESS CAN HAVE WEBSITE
Absolutely yes. Website is not just limited to medium or larger enterprises but it's for small business as well and this where your business can be seen online globally to gain maximum brand exposure means more business and it gives you a strong foothold to become a medium or even large enterprises. I have met many small business clients and they're really hesitating too much to have a site. They really dosen't understand the importance of it and what they can gain from it. Just begin to invest in smaller portion and get going with more as you grow with churning the fresh problem solving contents and doing marketing stuffs through various social networks.
HOW MUCH SHOULD I INVEST IN WEBSITE?
This is purely depends on your type of business, your niche, your budget requirements, your scope of potential and
this is why it's highly subjective question as so many factors involved in it. You know even the investment will vary from agency to agency and it depends on their pricing strategies and could make the difference. We at Themesfinity we prepare the pricing structure purely based on the client website requirement, features & functionalities, platform, the overall time to develop the site.First & foremost thing you should do is to figure out that why and for wbhat purpose you need your website for. Then you should need to figure out what features & functionalities you need to have in the site and try to understand & know them what is it for, what exactly they will be doing and then approach a web design agency like us and we take it from there.
HAVING THE SITE IS EASY PART, MAINTAINING & MARKETING IT IS NOT
Yes you read it right. Having a website is easy compared to maintaining & marketing your site it is not really and we know it better than anyone else. So we know most of the clients once they have the website then they will forget it forever to update the content or marketing your site globally with the help of social media marketing. So as a client you're investing to have a website for your business for the purpose and invest it even wiser to maintain it on time to time basis so that it can keep working 24X7X365 for you. Now don't stop it here and step up bit further and make use of social media networks to market your website to get maximum exposure, maximum customers which leads to maximum business and it brings you maximum RoI.
SEO, SEM, analytics and measurement are all things that will mean more to your success than the actual build of the
website. Your site should change based on that measurement because it should and will evolve based on measurement.
You just make ensure that everything falls in the right way, whether everything is done correctly and following best practices.