WEBSITE for INDIA
GET ULTRA-MODERN STATIC WEBSITE FOR YOUR BUSINESS NOW!
We are glad to run this program "Website For India" for the first time in India for new clients/customers who are having small business and eager to have a website at an affordable price. Yes, it's true and now you can have a beautiful website one for you and it's crucial for any business to get connected with your users all the time with this offer. We are running this program so that small business owners can take advantage of it by having their amazing website for just ₹15,000/- (instead of ₹30,000/-} to promote their business, products or services and it gives an opportunity to stamp your authority & presence online. We help our clients to have upto 5 pages with stunning designs and layout so that your users will be thrilled with amazing user interface and experience.
We are running this promotional offer for small business where they can have overall advantage to stay well ahead of their competitors by marketing your website with valuable content.
ARE YOU GETTING SUPER XCITED?
WE'RE JUST GETTING STARTED...BOOM!!!
With a mobile focus, you can rest assured that every pixel will respond as it should no matter. If your visitors are on a desktop, tablet or on smart-phone.
We make your website more interactive and user-friendly through integrating awesome layouts by using cutting-edge JavaScript technology.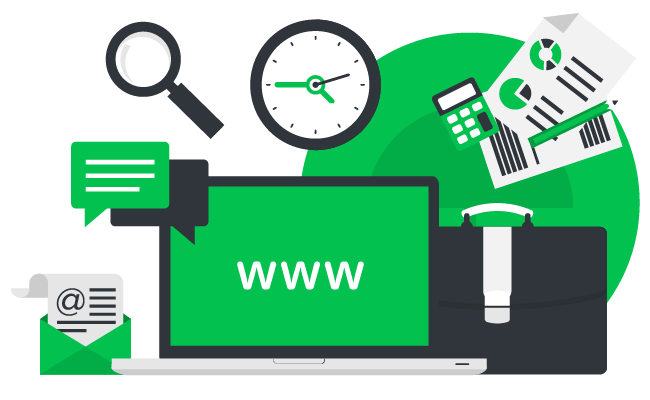 We host your site on our highly preferred and most reliable partners on Linux shared server with SSD (Solid State Drive) storage.
EXTENSIVE SUPPORT (1 YEAR)
Our support team is always ready to help you to get the best out of your website. You can use for forum or our Slack channel.
We are offering possibly the best price for time being so that you can own your business website and take online presence advantage.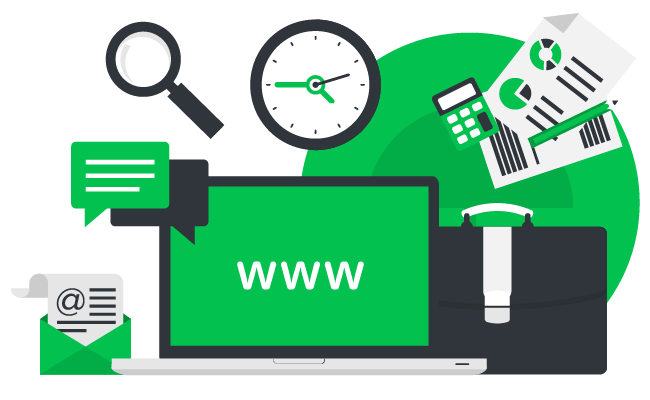 We make your website listings on all major search engines including Google & Bing. People can find your website easily and in turn it helps you to grow your business.
ONE PAGE & MULTI-PAGE LAYOUT
Now you can have your website either one-page website or with multi-page website to showcase your content for your users. We helps you to choose what is best for you.
We add advanced filterable portfolio or for your gallery with 2/3/4 columns with awesome effects so that your users can enjoy while playing around it.
It's very simple and straight forward. Just you need to make sure your business should be in India and you need to enter a coupon code "STATIC15000" in the form that exist in this page.
No problem even though if you have then we put your site on it and you can use it. About the price changes 'NO'. There will be no price changes to it.
No problem we will take care of it by buying a domain and host your site for free for one-year. From the second year you need to take care of renewal charges every year to continue with your website.
It's very simple.
1. Fill out the form that you can find in this page with the offer code "STATIC15000" and without this code we do not entertain the form. Seriously.
2. We send you the invoice and in return you can release the 50% advance payment to get started with your work.
3. Send us your content, logo and images for your site via Google Drive or via DropBox. (Please do not send any type attachment to our mail inbox)
4. Pay remaining 50% of the balance payment before your site goes LIVE.
Probably it takes around 7 days after accepting the invoice and making the advance payment.
Our answer is 'NO'. There will be no hidden charges for you right in this campaign. We will charge you extra if you want any extra pages to be added or if you want database to be attached or if you need any backend functions to your site. However, that we will inform you on the charges that we do charge for those services.
It's simple thing to do put out all your content on NotePad or MS Word along with the images with high resolution in PNG/JPG format. Just zip it all the files or folders, upload it to your Google Drive using your Google Account and share the URL with us.
We will be charging extra to write a content for your business website as it takes time and effort to write a content and if you don't have images then we can arrange a free stock images by buying it to use for commercial purpose.
For this alone your price won't go beyond ₹5,000/-.
To be fair enough with you. No, this is price of ₹15,000/- is excluding GST (18%). You've to pay ₹15,000/- + 18% GST.
You can choose either one and it depends on you and in case if you're not sure then we can help you to choose either for one for your website.
Yes obviously you can avail this offer and we will redesign your website on your existing domain. We're more than glad to give a fresh look to your site so that your users can thrill.
Well you could reach us on various way and we can assure that you get faster communication from us. For faster contact you could reach us on any of the following medium:
1. You can talk to us onTwitter or Facebook
2. Slack or you join here Get invite to Slack
3. Use our contact form
4. Use 'Live Chat' option which is in the bottom of all pages. This is where you can get an instant response and we will answer to your queries from Morning 0800 to 2300 HRS IST from Mondays to Fridays.
5. You could reach us on +91-814-719-9952
Now we can see a smile on your face after seeing so many ways to talk to us.
# of Pages: Upto 5 pages.
Contact Form: Yes 1 Working Contact Form.
Domain: 1 Year Free .com Domain Only.
Hosting: 1 Year Free Hosting on our Shared Linux Server.
Support: For the first 3 Months.
Database: There will be no database for your site.
Blog: There will be no blog for your site.
Social Media Integration: Yes we integrate top social links.
Terms & Conditions:
1. You are eligible if and when we receive your form with offer code "STATIC15000" with all your contact details.
2. We take 50% of ₹15,000/- off your website cost and remaining 50% before it goes LIVE on actual server.
3. If you ask us to arrange a content for your site then we will charge extra. As we're quoting ₹15,000/- for designing and developing your website.
4. The price of ₹15,000/- is excluding GST (18%).
5. We take 7-10 days to wrap up your website including testing your site on devices, browsers and we go extra mile and optimize your website for better performance.